Spring in Greater Copenhagen Region
Spring brings warmth, chirping birds and fledgling sprouts to Greater Copenhagen Region, as well as a more casual, care-free outlook among residents.
For us here in the Nordics, spring truly is a time of rebirth and rejuvenation as we shake off months of coldness and darkness to begin a more care-free existence characterised by longer, brighter, and warmer days and casual outdoor socialising.
Come March, many Greater Copenhagen Region residents feel like winter has overstayed its welcome. Luckily, this is also the month when the cold usually starts letting up and gives way to somewhat milder temperatures, clearer skies, and more sunshine. Towards the end of the month, winter has mostly packed up and left (apart from the occasional encore) and has been replaced by chirping birds, fledgling buds and sprouts, and gardening enthusiasts poking about in the soil.

But April – when warmth starts creeping back into Greater Copenhagen Region in earnest – is when the real magic happens. Like the gardeners' compost stacks, towns and cities suddenly become much livelier, buzzing with activity as sunlight-thirsty residents reclaim the region's outdoor spaces.
You can read on to find some prime examples of popular springtime activities in the Greater Copenhagen Region.
Picnic in the park


From Botanisk Have in Copenhagen to Tivoliparken in Kristianstad, in springtime Greater Copenhagen Region's parks and green spaces turn into veritable buffets (or smorgasbords), as residents are so eager to enjoy the warmer weather that they can't be bothered to go indoors for eating.
When the sun is out, most public lawns become dotted by little islands of picnic blankets, occupied by families and groups of friends munching on bread, cold cuts, cheeses, fruit, salads, and all manner of delicacies. Among the islands a few seasonal barbeque premiers can also be spotted (and smelled). At the outskirts of the archipelago, laughs, cheers, and the occasional curse can be heard from participants of various outdoor games – like the popular Kubb, for example.
And since appealing and accessible green spaces are a priority throughout Greater Copenhagen Region, there are plenty of potential al fresco dining areas to choose from.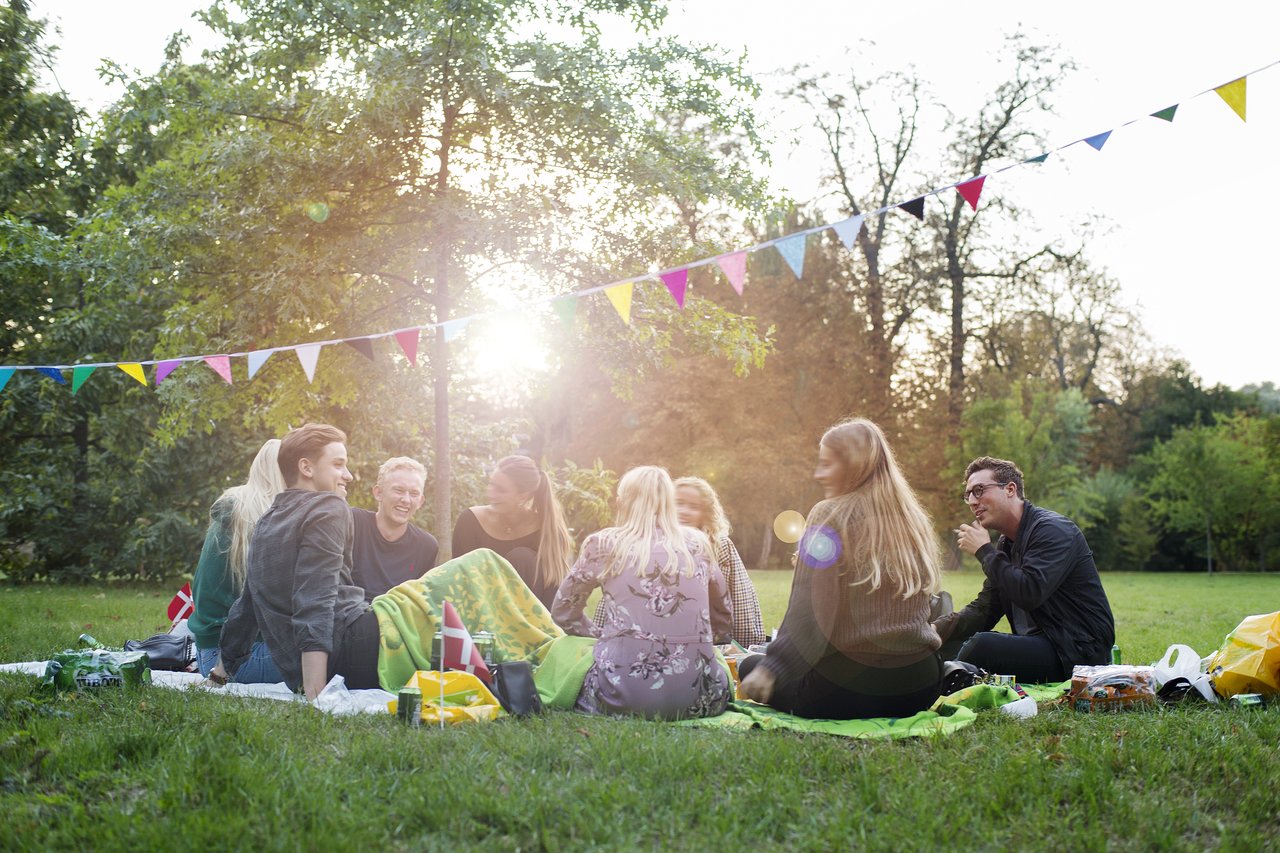 Cycling the Kattegatt route
In Greater Copenhagen Region, cycling is both a popular mode of transportation as well as a favourite pastime. A vast network of designated biking lanes enables not just convenient commuting but provides access to some of the most beautiful scenery the region has to offer – not least in springtime.
One such striking path is the popular Kattegatt route (Kattegattleden). Totaling 390 km divided into eight stages, it runs along the coast from Helsingborg in Skåne all the way through Halland to Gothenburg. The route passes several picturesque coastal communities and offers a stunning variety of natural beauty, from hilltops and rolling farmland to pine forests and sandy beaches. Each stage can be done separately as convenient day trips, or the whole route can be completed as a multi-day journey with overnight stays at some of the many inviting lodging and camping options along the way.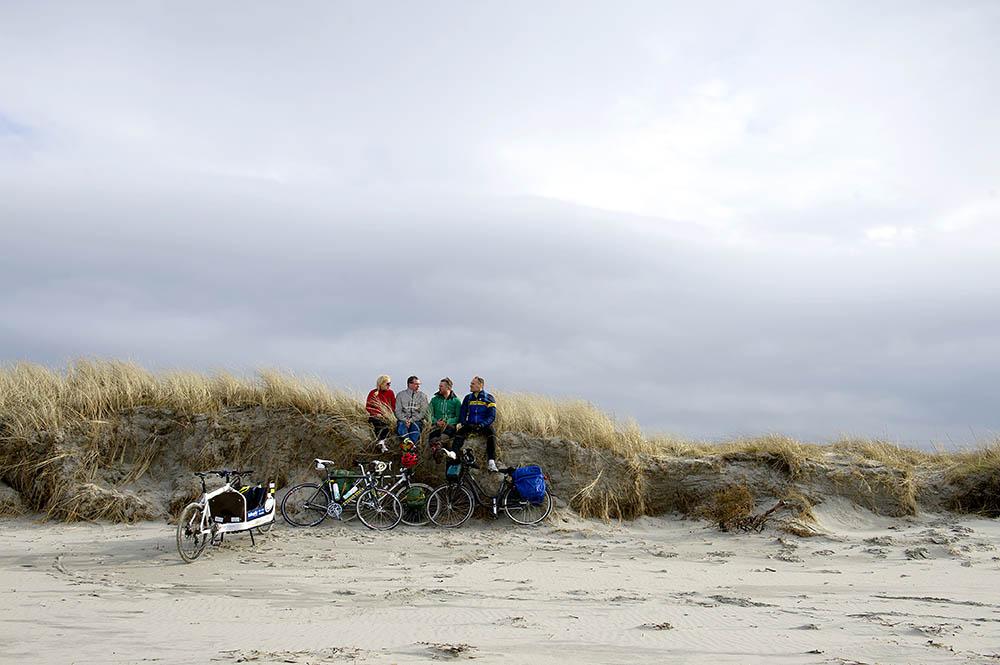 Photo by Magnus Andersson/Region Halland
Welcoming spring with a cheers
As a testament to the stubborn optimism of its residents, many cafés, bars, and restaurants around the Greater Copenhagen Region start preparing their outdoor seating areas almost as soon as the thermometer inches above 10 degrees Celsius. Not just with chairs and tables, but blankets and heaters as well, to accommodate everyone refusing to accept that it's not yet quite warm enough to spend hours sitting still outdoors.
Many expats and visitors describe Nordic people as generally friendly but somewhat reserved. However, if you catch them on a sunny spring day – enjoying their favourite beverage at any of the region's numerous open-air watering holes – odds are that the scales are most definitely tipped in favour of the former attribute.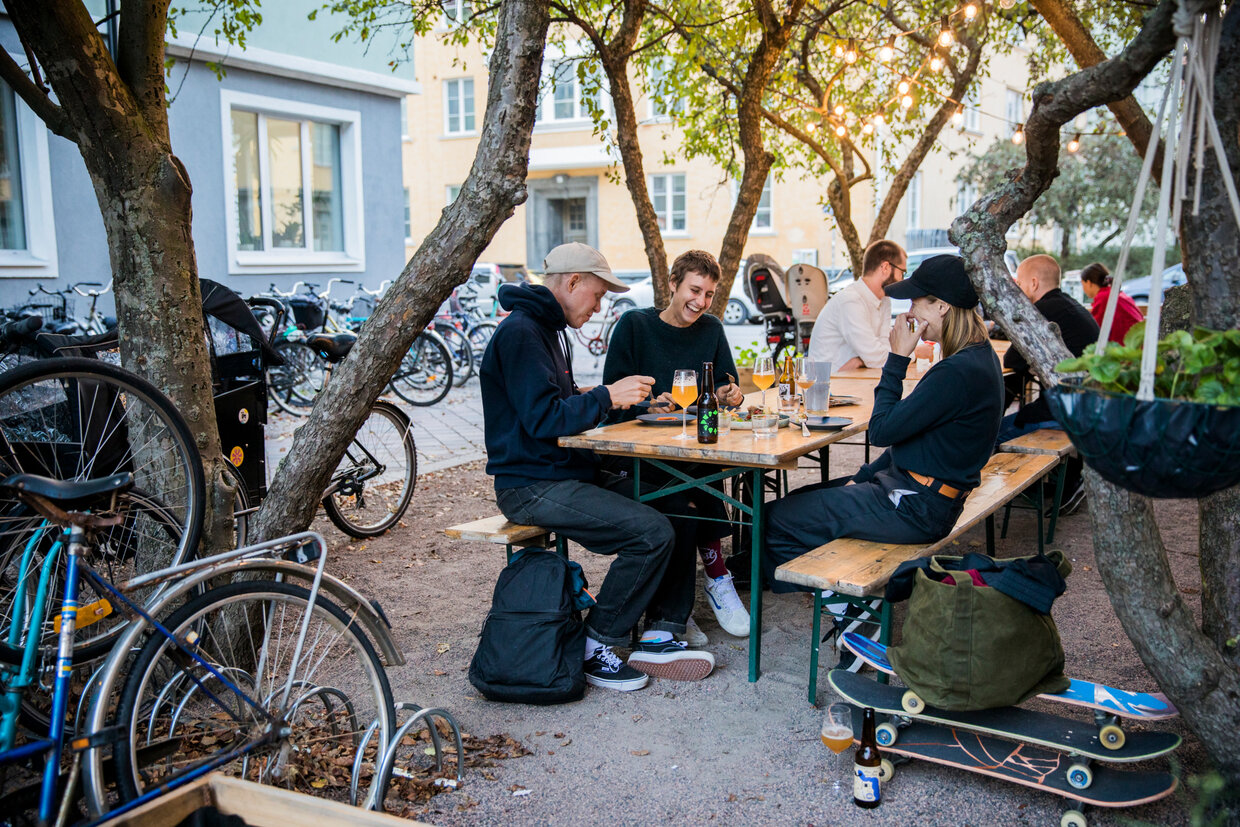 Photo by Tina Axelsson/imagebank.sweden.se
Spring flowers and wild rides
Why not greet the new season at one of the most renowned and historical amusement parks in the world? Every spring Tivoli in Copenhagen opens its gates anew, offering carefully landscaped gardens and a stunning display of seasonal flowers, featuring tulips and daffodils en masse.
As you stroll through the park, the explosion of colours, scents and sounds will swiftly make the sombre tones of winter seem like a distant memory. And if that's not enough to energise you, sugary treats and exciting rides are never far away.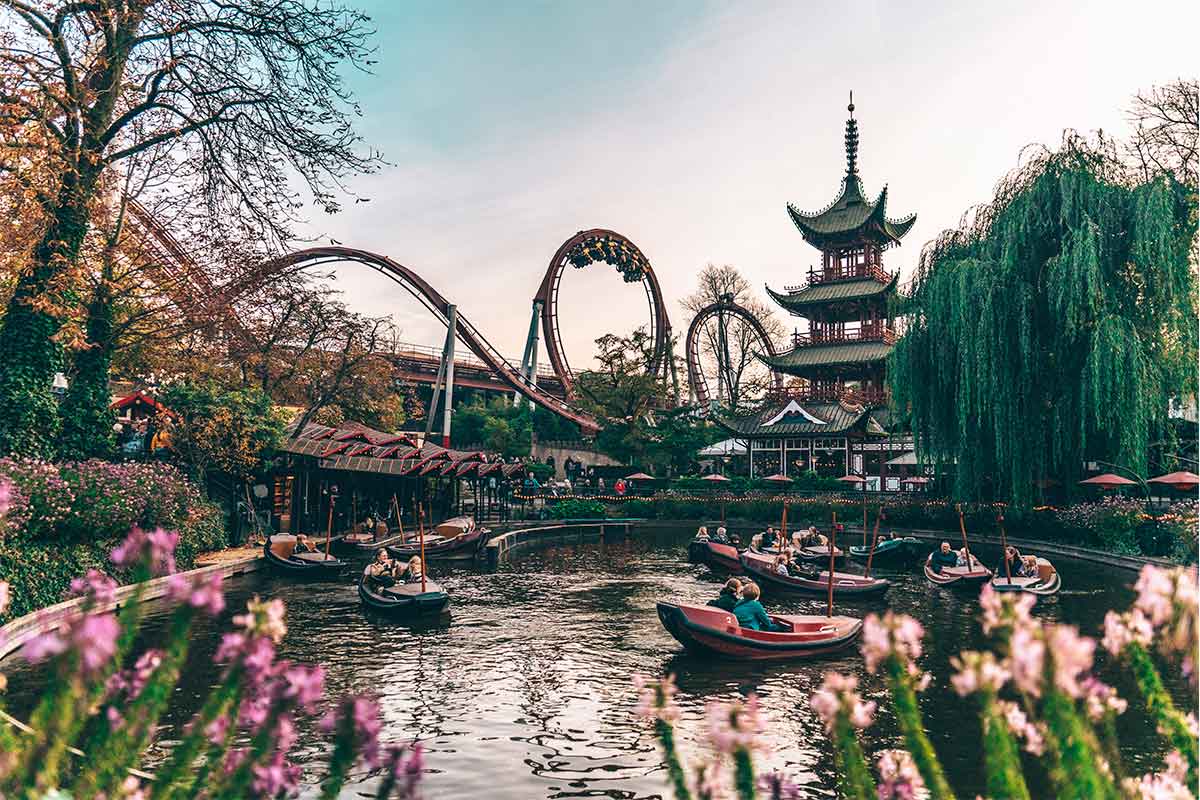 Photo by Martin Heiberg
Greater Copenhagen Region is a place of endless opportunities for businesses and people alike. A place to live grow and evolve.
Top-quality of life
Great for doing business
Highly educated population
Excellent infrastructure
Direct proximity to two markets
Lovely pastries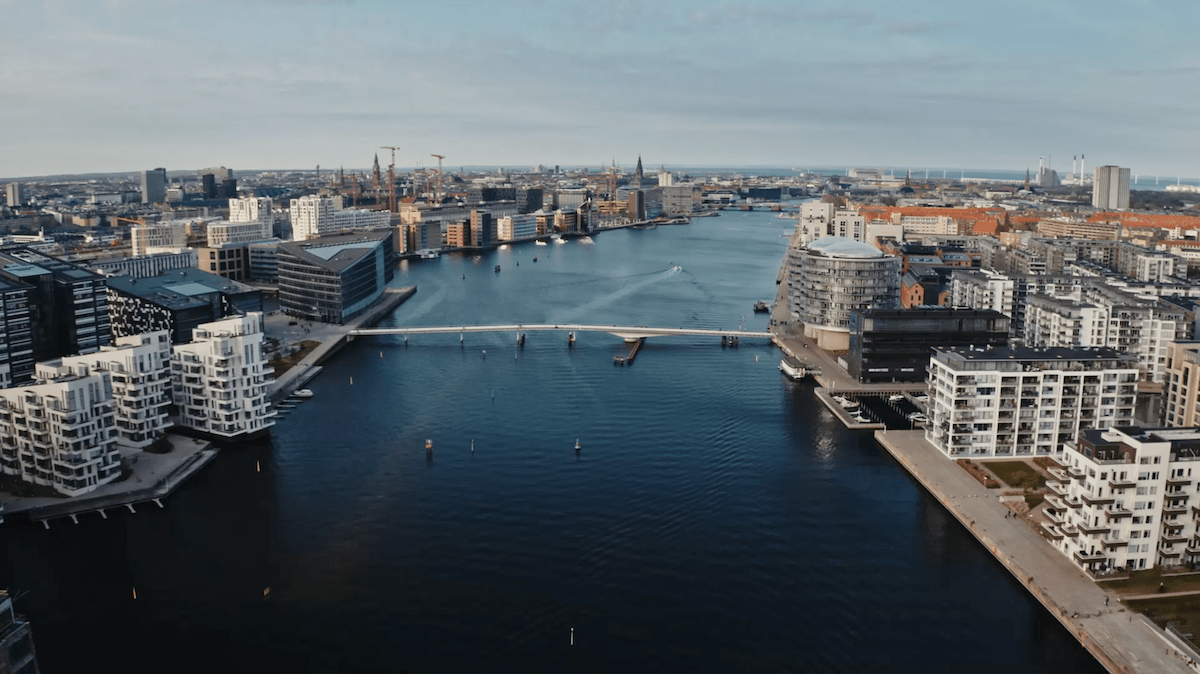 For more interesting facts and testimonials about what Greater Copenhagen Region has to offer, check out: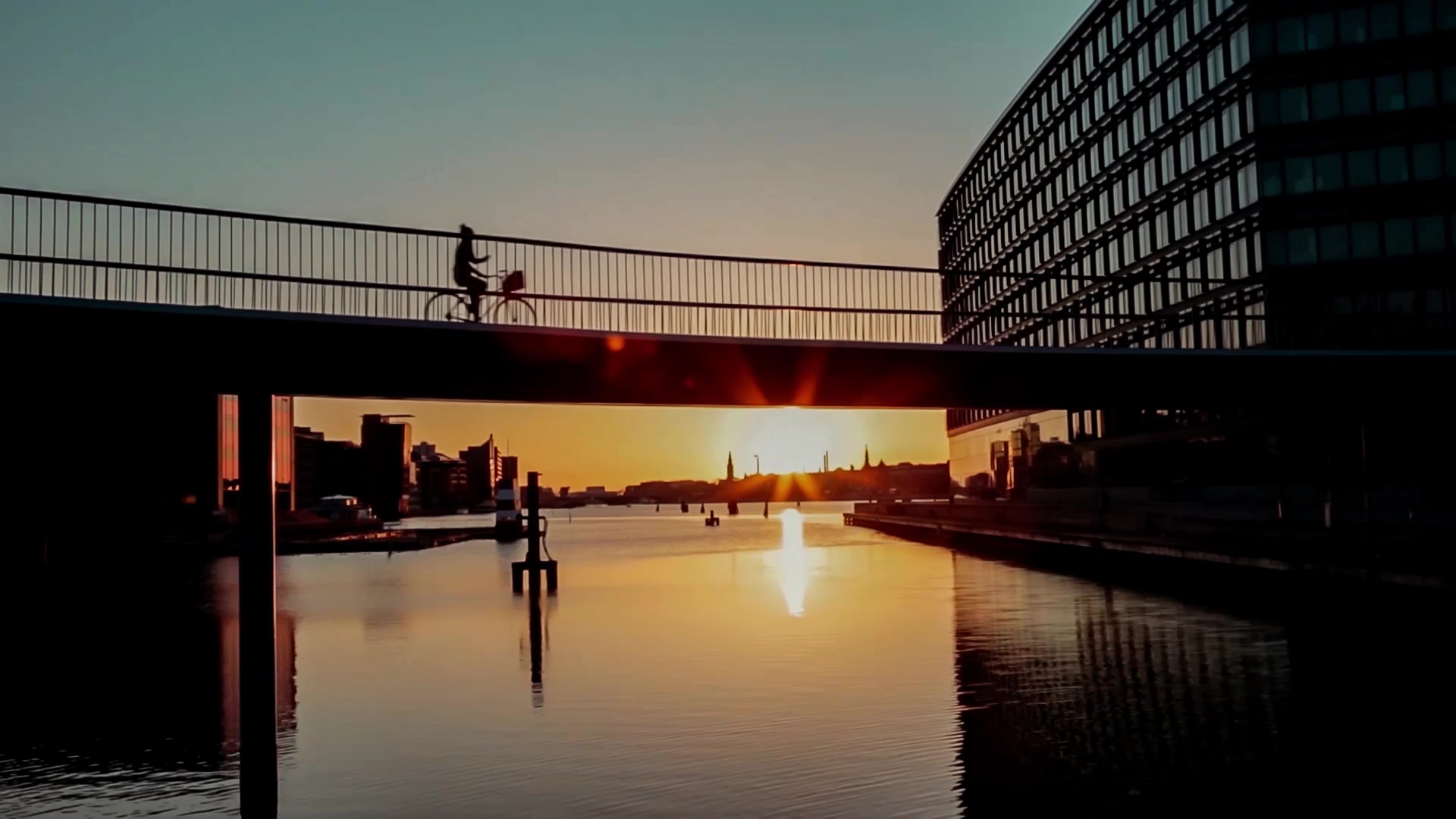 About Greater Copenhagen Region

Greater Copenhagen Region stretches over the borders of Denmark and Sweden. With 4.4 million inhabitants and 17 universities, it's the largest metropolitan area in the Nordics and a global hub for growth, sustainable solutions and innovation. The region offers world-class research facilities and a creative business environment. Outstanding infrastructure makes Greater Copenhagen Region highly connected via rail, road, air and sea. The two main cities of the region, Sweden's Malmö and Denmark's Copenhagen are just a half hour train-ride apart. Its strategic location makes Greater Copenhagen Region the link between 25 million consumers in Scandinavia and 125 million in Northern Europe.